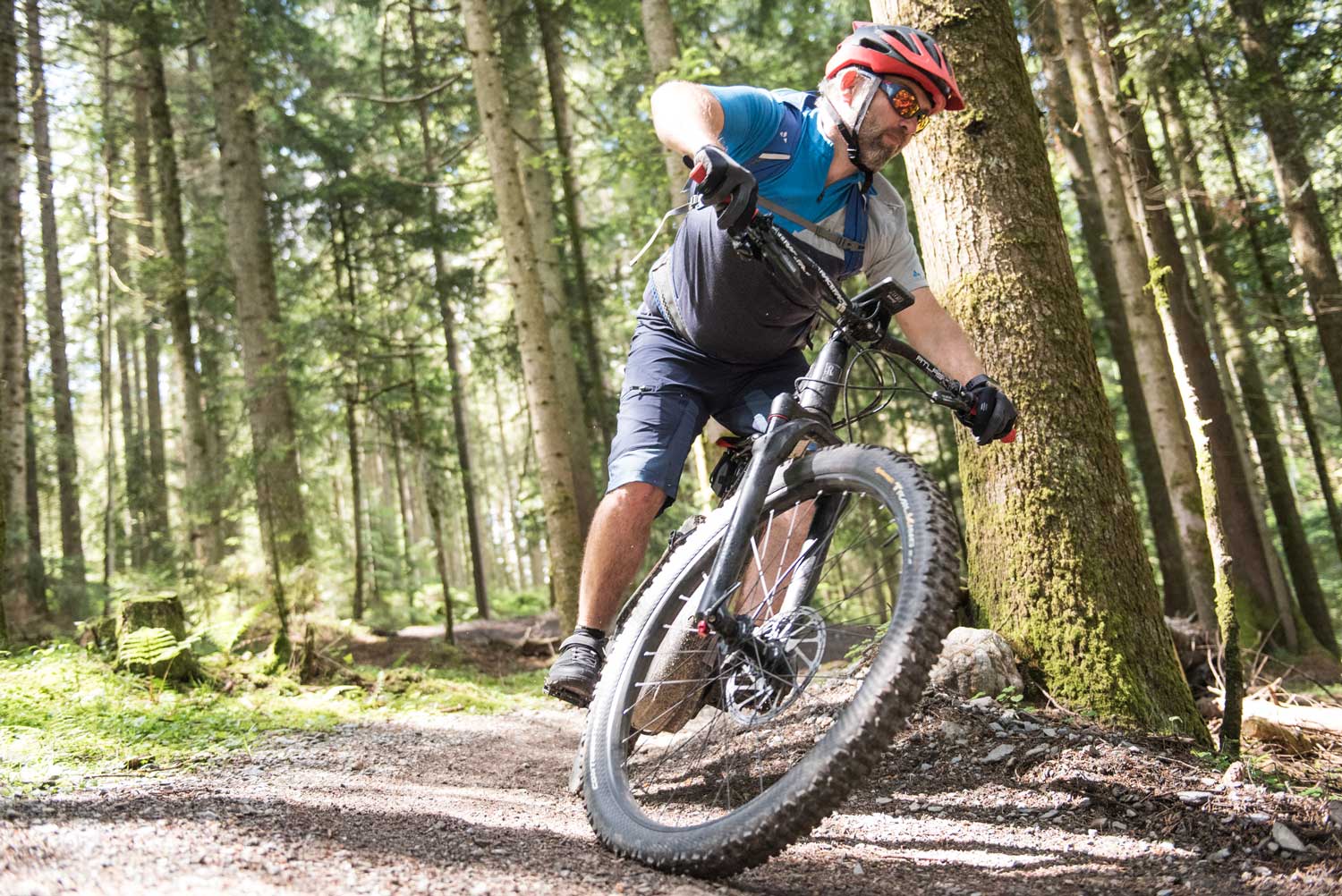 Riding technique training for e-bikers – for mountain e-bikers
E-bikers in particular need driving technique training for e-bikers. Why? With an electric drive you can get into the mountains easily and you don't need a lot of experience and fitness. But how do you get back down safely? Pedelecs or e-bikes are heavier and therefore not so easy to use. In slowly driven corners they tend to tip over, when getting on and off you often need better technology than with bio bikes. Often, e-bikes are not optimally equipped for riding on the mountain. That's why you need a basic knowledge of eMTBs driving skills to get back to the valley safely and with joy and to be able to fully enjoy your tours in the Tyrolean mountains.
With us you learn the basics in a safe environment with didactic professionals as trainers and can then dare to tackle the more complex techniques with more confidence.
At lunch break we pedal to a cozy alpine hut and let us pamper ourselves with regional delicacies.
As a departure we choose a suitable variant for our group. Around 800 meters in altitude will be made, which can be done by every fully charged e-bike battery.
Costs: € 40.00 per person with St. Johann Card (€ 60.00 without guest card)
Execution: from 1 person, maximum 12 participants
Equipment: E-MTB, helmet, backpack with spare clothing, sports glasses, cycling gloves, sturdy closed shoes (no sandals!)
Registration: until Monday, 6 p.m. in the Information offices in the region (info@kitzalps.cc; Tel .: 0043 5352 633350), online or directly at the Bikeacademy (ride@bikeacademy.com; Tel .: 0043 5352 21605)