.
Sie können zwischen der Monats- Wochen- oder Listenasicht wählen. Please switch calender from month- to week- or listview.
Event Navigation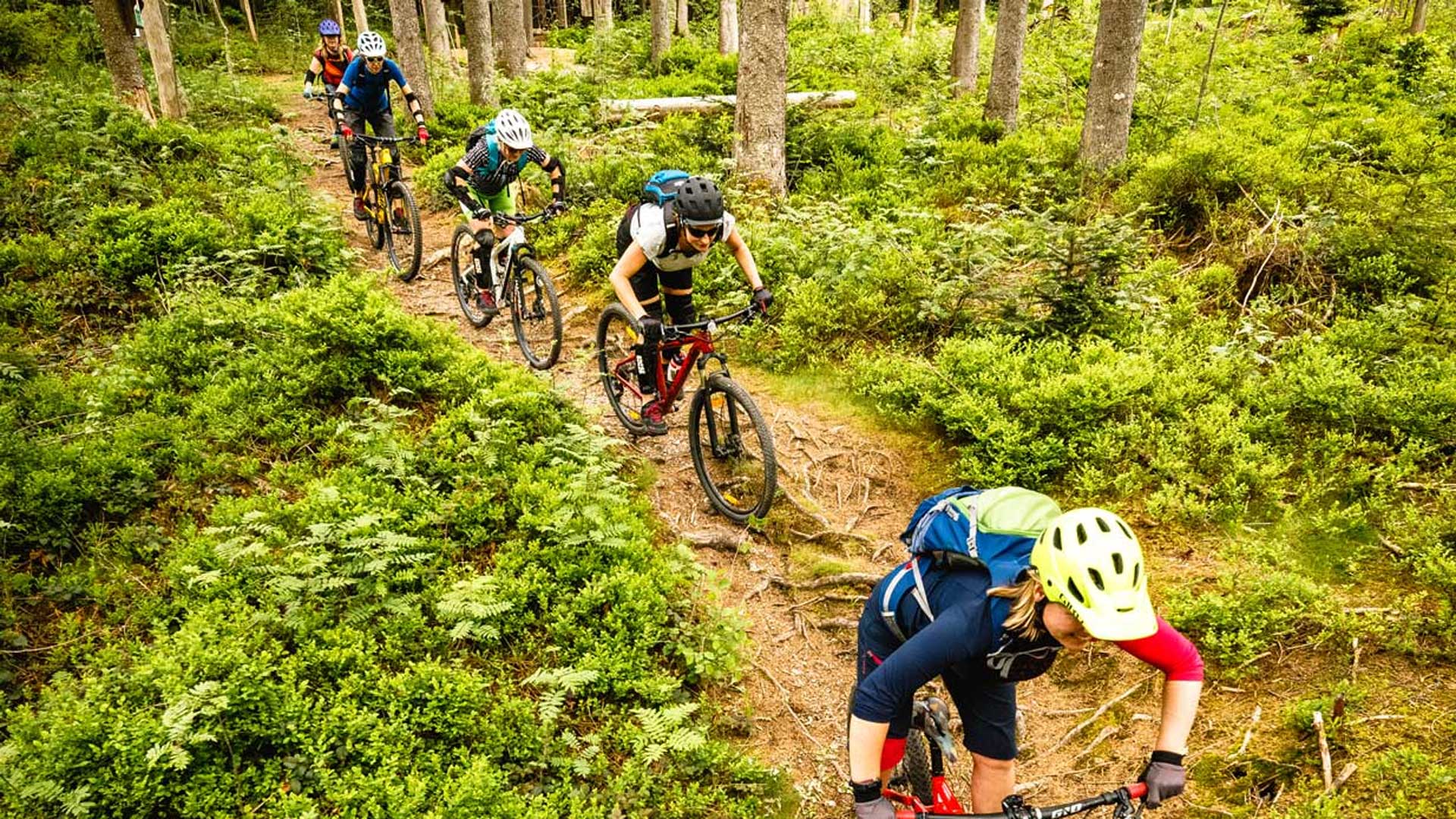 MTB guide specializing in tourism and driving technique training
Dream job MTB guide
Mountain biking is booming in the Alps and the need for motivated and well-trained bike guides has never been greater! We train you to be a competent and competent companion for groups or individuals with bio-MTB and E-MTB in the Alps. Our training is recognized as an ÖRV D-2 trainer within the framework of the Austrian training regulations.
Date 2021
So. 2. to Sun. May 9, 2021 – fully booked!
Mon 18. to Mon. October 25, 2021 – places available!
Requirement profile of the MTB guide and goal of the training
After this course, a mountain bike guide has the skills to organize and lead bike tours. He / she can handle, guide and teach both E-MTB and bio-MTB and has technical knowledge of both types of sports equipment. The driving technique and methodical training qualify him / her to teach the basic driving technique. The many practical units in the area of tour guidance and orientation enable him / her to lead groups safely and competently in the field.
Participation requirements
Technical skills and physical requirements:
Safe mountain biking on the mountain and on blue, easy single trails – S1 (www.singletrail-skala.de)
Good stamina: It should be possible to cover approx. 40 km and approx. 1000 hm in one day.
Health suitability (medical certificate).
Social skills:
Self-confidence, the ability to work in a team, respect and tolerance towards colleagues and other user groups, communication skills and the motivation to lead and lead groups.
Each participant is responsible for appropriate health and accident insurance coverage.
Covid19 measures: In the event of symptoms similar to Covid-19, the course must be canceled or not started.
Positive course completion:
Successful completion of the theoretical and practical test: teaching performance, driving technique, endurance test and written test. The qualification can only be achieved by participants who have taken part in the complete course program and have successfully completed all subjects.
Please fill out the form above before paying!
The bank details are transmitted after the registration form has been sent.
The participation fee can also be paid directly in the webshop.

Course costs
€ 795.- (including teaching materials)
Please transfer € 250 deposit when registering.
The course costs minus deposit are to be transferred to our account up to 7 days before the start of the course, we will send an invoice by email in good time. The Booking the course hotel as well as the payment of the costs incurred is the responsibility of the participants to do independently.
Location & accommodation
The theory units can be found in the Weight room instead (Salzburgerstraße 15, 6380 St.Johann)
We recommend our course hotel as accommodation: Cubo Sport & Art Hotel in St.Johann in Tirol – If you mention the keyword "Mountainbike Guide Training Bikeacademy", a 5% discount is granted.
Alle Camps und Ausbildungsveranstaltungen sind direkt buchbar.
You can book all our camps.