.
Sie können zwischen der Monats- Wochen- oder Listenasicht wählen. Please switch calender from month- to week- or listview.
Event Navigation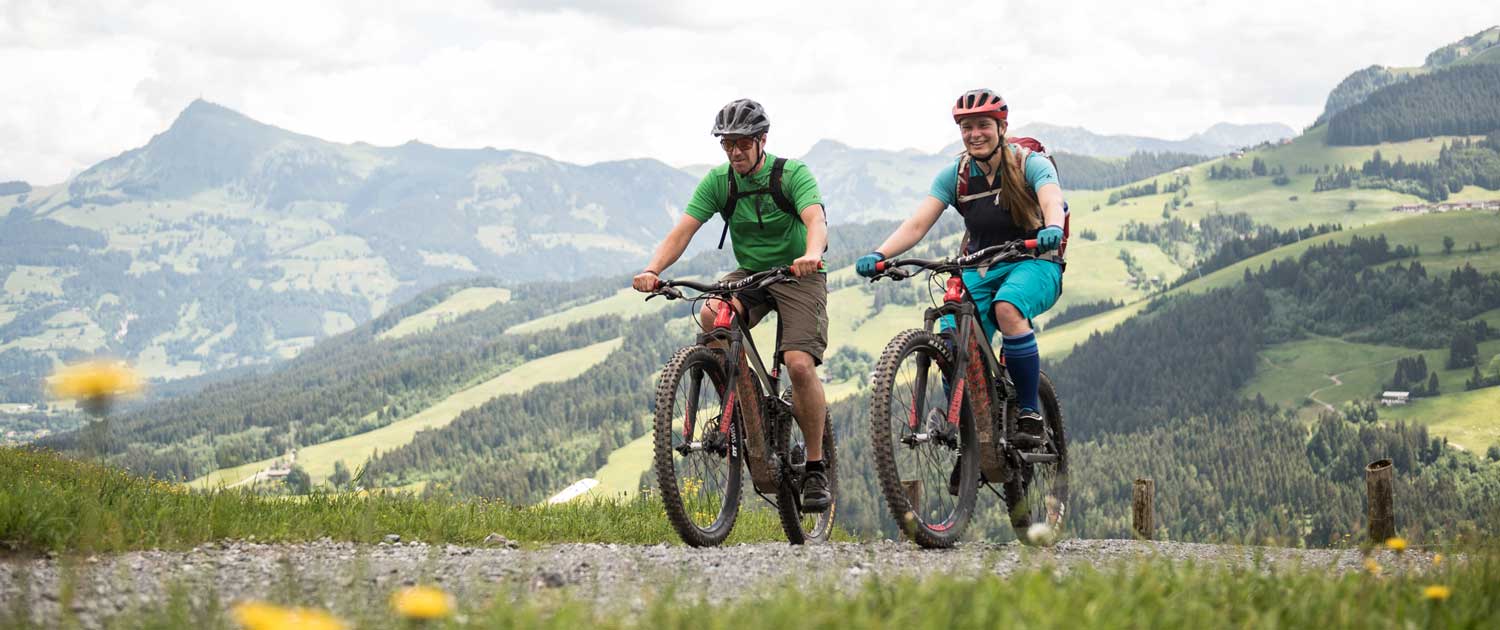 Mountain Adventure – a course in the Bikeacademy's weekly program
Battery power, fitness or lift tickets alone are not enough to be safe on the mountain!
In the Mountain Adventure course, we provide you with important theoretical and practical knowledge so that you can enjoy your bike adventures even more: Breakdown assistance workshop for bio and Electric mountain bikers (Hose change, circuit problems, simple safety check of the bike), as well as survival tips and information on safety and orientation on the mountain (presentation of the bike area, code of conduct, signage, orientation, emergencies). For once we don't bike in the workshop, but make ourselves comfortable at our meeting place at Intersport Patrick in Oberndorf. Even in bad weather we stay dry!
Costs: € 15.00 per person with the St. Johann Card (€ 25.00 without the guest card)
Implementation from 1 person, maximum number of participants 20
Bring your own bike (no bike clothing necessary)
Registration: by 6 p.m. on Sunday online or directly at Bike Academy (Tel .: 0043 664 88513097, ride@bikeacademy.com)
Alle Camps und Ausbildungsveranstaltungen sind direkt buchbar.
You can book all our camps.